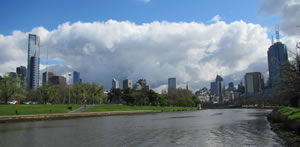 The Melbourne Cup stops not only Melbourne but also the rest of Australia. But it is in Melbourne where the race is run that so many events and things are happening to excite the senses! Just as the gorgeous backdrop of the Maribyrnong River gives depth to Flemington the Yarra River in Melbourne is abuzz as a centre of activity during Melbourne Cup Weekend.
It is Spring time in Melbourne for the first Tuesday in November and fashion, fillies and colts are key talking points as well as what will you be doing before, during and after the big horse races. Yes... it's all about a horse race, but with so much going on it's easy to forget it's not just one big party! The night before is Cup Eve with lots of great parties at venues and then of course if you are not at the course there are some many options for Melbourne Cup Lunch at super restaurants and venues all over Melbourne. Finally there are the after party options to dance the night away.
We have compiled some great ideas for your Melbourne Cup Day! We hope you back a winner!
Melbourne Cup Day Lunch 2024 Ideas and Fun
Melbourne Cup Lunch package ideas for your Cup Day in Melbourne. So if you can't be at Flemington for the horse races, then you can still have fun and even feel like you are part of the action!
Melbourne Cup Week at The Duke

Spring is in the air and that means it's Horse Racing Season in Melbourne with the Melbourne Cup Carnival. Catch all the action from Derby Day, Melbourne Cup Day, Oaks Day and Stakes Day at the Duke.

Catch all the spring racing action live & loud!

Spring Carnival: Melbourne Cup Week

Indulge this Spring Carnival at Yarra Botanica. Open from 10am on all the Major Race Days including the Melbourne Cup. Treat yourself to the special Spring Racing Brunch Menu and celebrate a good win with the DJs spinning the decks from noon.

Open All Major Race Days | Special Brunch Menu

Melbourne Cup at the Espy

This Melbourne Cup Day catch all the action from Flemington in the Espy's Main Bar. The Big Race LIVE and LOUD on the Big Screen. Plus following the main race the DJs will be on deck to get you partying into the night.

Book your spot now for Cup Day fun!

Melbourne Cup Day

Put all your bets on a stylish celebration this Cup Day at Fargo & Co. Enjoy a fantastic Cup Day Brunch with 3 hours of bottomless beverages, delish bites and more. Plus post race get ready to frolic as the DJs put on the tunes to party into the night.

Cup Day Brunch - $69pp

Melbourne Cup Day Lunch

Celebrate Melbourne Cup Day at the Village Belle. With the big race Live & Loud on the screens plus live music and DJs providing entertainment throughout the day. Treat yourself to a 'Cup Day Feed Me' Special with a 4 course Menus and 3 hours of bottomless beverages.

Cup Day Feed Me Special - $110pp

Mango Club

Mango Cup - Fri Nov 3

Giddy up and start your Melbourne Cup Week with the Mango Cup. A massive long-weekend party spread over 2 levels and 4 rooms. With a massive line up of DJs playing the best in Party, RnB, House, Techno and more. With Drink Card Giveaways.

Express Entry Ticket - $25

Derby Day After Party - Sat Nov 4

Celebrate the Melbourne Cup Weekend with a Derby Day After Party at Alumbra. With all the Glitz and Glamour of the Spring Racing Carnival. Party to the best in RnB House and Minimal over 2 massive levels including Melbourne's Best and Biggest Rooftop.

Dress to Impress. VIP Booths Available.

Melbourne Cup Day

2024

Package

Head off to the races this Melbourne Cup Day at Young & Jackson. Enjoy 2 hours of bottomless pink bellini & spritz and a main meal plus LIVE races on the big screen and Cup Sweeps entry. Groups of 4+ can add a anitpasto platter for $5pp. Plus daily race 'specials' antipasto platter & bottle of prosecco $70.

Melbourne Cup Lunch Package - $80pp

Website

|

Email

|

Tickets

Melbourne Cup Day Party

Hophaus invite you to join them for their Cup Day Cocktail Party. You'll be treated to a lovely afternoon on the balcony with delicious hot, cold & sweet canapes and a 3 hour drinks package. Plus screens to watch the races and Sweepstakes. So dress up in your finest and enjoy the day at Hophaus!

Melbourne Cup Day Party: $120 per person

Website

|

Email

|

Tickets

Melbourne Cup Day Lunch

Join the team at Amora Hotel Riverwalk for Lunch on Melbourne Cup Day. Be treated to a 3 course lunch with 4 hours of beverages. Catch all the action at the track on the 3 large screens. Plus Fashions on the Field, Sweeps and Post Race LIVE Entertainment.

Melbourne Cup Day Lunch:
Adults $149 | Teens $99 | Children $40

Website

|

Email

Melbourne Cup Week

Join the team at the Temperance Hotel for Melbourne Cup Week. Open on all the Major Race Days and Cup Eve. With LIVE Music, DJs and Drink Specials all Weekend and Open Late Cup Eve and Melbourne Cup Day with all the Main Races LIVE & LOUD on the Big Screens!

Melbourne Cup Week at your South Yarra Local

Website

|

Email

Melbourne Cup Day Lunch at P.J. O'Brien's

Be one of the lucky ones to catch the Big Race on the Big Screens at P.J. O'Brien's. Book a table for Melbourne Cup Lunch and giddy up after the races to parry the night away for Melbourne Cup Day 2024.

Melbourne Cup Day with an Irish Twist

Website

|

Email
More Melbourne Cup Day Lunch and Celebration Ideas for the Melbourne Cup Weekend
These hotels, sports venues, restaurants and venue will be saddling up for a Melbourne Cup Day to remember. Pick a winner this Spring Carnival.
LOCATION
VENUE
EVENT
COMMENTS
Melbourne

Young and Jackson Hotel

Melbourne Cup Day Lunch Package
Awesome Cup Day fun with Cup Day dining. Get your crew together and jockey for your booking! Try the rooftop too!
Port Melbourne

Rubira's

Melbourne Cup Day Seafood Lunch
Sensational seafood by Rubira's for the ultimate Cup Day dining. Book in advance!
Yarra Valley
Kellybook Winery

Melbourne Cup Wine
Kellybrook have a super Spring selection of wines perfect for your Melbourne Cup Day celebrations. Order online and have them delivered. Giddy Up!
Kellybrook also have Kelly Brothers Ciders and Beers. Get yours ordered today!
Mornington
Luvlee Gournet Ice Cream

Melbourne Cup Ice Cream Treats
Treat the family this Melbourne Cup Weekend with awesome Luvlee Ice Cream Hampers delivered and very well priced to enjoy!
Richmond

Amora Riverwalk

Cup Day Lunch
Awesome food from Amora in Richmond. Enjoy a 3 Course Lunch, Races on the Big Screens and much more.
North Wharf

Byblos

Cup Day Dining
Inspired Lebanese flavours and taste. Book your table for on the first Tuesday in November!
Southbank

Hopscotch

Melbourne Cup Day Lunch
Let's make a bet on the Ponies this Melbourne Cup Day with friends. And have a fabulous Melbourne Cup Lunch dining experience. Hopscotch is a great restaurant in a fabulous location on the Southbank side of the Yarra River.
Southbank

PJ O'Brien's

Melbourne Cup Day Family Lunch
Book online for Melbourne Cup lunch with friends this Melbourne Cup Day. What the races on the Screens and why not sort a sweep with friends.
Southbank

BearBrass

Melbourne Cup Day Cheer
Bearbrass on the Yarra is a Melbourne favourite. Book Lunch and enjoy the ponies with friends. And maybe you can all enjoy the spoils of picking the Cup Winner!
Melbourne

Bourke St Imperial Hotel

Treat the Family for Cup Day
Spectactual dining options from a super Melbourne Hotel for Melbourne Cup Day.
Southbank

Hophaus

Melbourne Cup Day Party
Hophaus is turning on the cheer this Melbourne Cup Day. Dress to impress. Great location with balcony overlooking the Yarra River at this iconic Southbank venue.
Melbourne

Campari House

Cup Day Lunch or Dinner
This awesome Melbourne venue with 4 floors including a roof top. Book yourself and friends in for Lunch on the first Tuesday in November!
South Yarra

Temperance Hotel

Melbourne Cup Day Lunch or Dinner
Don't have a tip for the Cup? Here's a greta Tip. Temperance has fabulous dining and drinks that you and your friends can share the Cup Day spoils. Book in online for Lunch or Dinner.
Southbank

Ludlow

Melbourne Cup Day Lunch by the Yarra
Everyone loves Ludlow in Melbourne next to the Yarra River. Celebrate the Melbourne Cup this year with Cup Day dining. Book a table with friends and start the day a Winner!
Melbourne

Turf Bar

Cup Day Lunch or Dinner
Cup Day's at the Turf Sports Bar are thriving. This iconic sports hotel will have the big screens on the big race. Get in for lunch or dinner with family and friends.
Richmond

Precinct Hotel

Cup Day Bottomless
Cup Day celebrations at the Precinct Hotel. Packaged party refreshments with entertainment, sweep stakes and fun for all.
More Great Ideas to help Melbourne Cup Day and Spring Carnival Celebrations 2024
Products and service ideas to make your Cup Day in Melbourne even better. Do you need a picnic hamper or maybe you need your hair and makeup. These local products and services are first class for the Spring Carnival.
Cup Day Lunch Grazing Boxes

Set yourself up for a picnic on Cup Day with a delicious grazing boxe by Chefscene. Selection of dips, meats, crackers fresh and seasonal. Sweet and savoury options. Why not try the Sweet & Savoury for your Cup Day affair? Order online.

Great for the whole family!

Website

Kellybrook Winery

Yarra Valley

Cup Day Wine

Celebrate Melbourne Cup Day with some of the gorgeous Wines from Kellybrook Winery in the Yarra Valley. Order Online and have the wines, brandy and ciders delivered..

Race along for Awesome Wines

Website

Luvlee Gourmet Ice Cream

Mornington

Melbourne Cup Ice Cream Hampers

Pamper your Melbourne Cup Day with some fun ice cream hampers from the award winning Luvlee Gourmet Ice Cream. Order over the Internet and arrange delivery.

Get all Giddy with Ice Cream

Website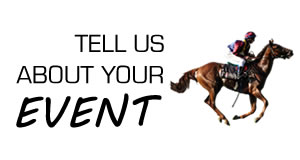 Post Cup Carnival there are more Big Days in Melbourne
Once the Spring Carnival horse racing in Melbourne is over the party people start to think about Christmas, Boxing Day and the Biggest of the Big Days, New Year's Eve. To checkout ideas for Christmas Parties and Christmas Day Lunches see Christmas Day Melbourne!
And with November turning into December that means New Year's Eve is not far away. At NewYearsEve.com.au we have all the best NYE events in Melbourne. See NYE Melbourne!