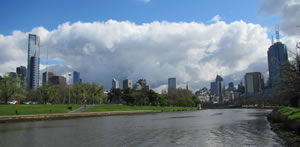 The Melbourne Cup stops not only Melbourne but also the rest of Australia. But it is in Melbourne where the race is run that so many events and things are happening to excite the senses! Just as the gorgeous backdrop of the Maribyrnong River gives depth to Flemington the Yarra River in Melbourne is abuzz as a centre of activity during Melbourne Cup Weekend.
It is Spring time in Melbourne for the first Tuesday in November and fashion, fillies and colts are key talking points as well as what will you be doing before, during and after the big horse races. Yes... it's all about a horse race, but with so much going on it's easy to forget it's not just one big party! The night before is Cup Eve with lots of great parties at venues and then of course if you are not at the course there are some many options for Melbourne Cup Lunch at super restaurants and venues all over Melbourne. Finally there are the after party options to dance the night away.
We have compiled some great ideas for your Melbourne Cup Day! We hope you back a winner!
Cup Day Ideas - Eve, Lunch and Ideas for Fun in Melbourne
Restaurant takeaway and ideas for your Cup Day in Melbourne. So if you can't be at Flemington for the race then you can still have fun and even feel like you are there!
Kellybrook Winery

Yarra Valley

Cup Day Wine

Celebrate Melbourne Cup Day with some of the gorgeous Wines from Kellybrook Winery in the Yarra Valley. Order Online and have the wines, brandy and ciders delivered..

Race along for Awesome Wines

Website

Luvlee Gourmet Ice Cream

Mornington

Melbourne Cup Ice Cream Hampers

Pamper your Melbourne Cup Day with some fun ice cream hampers from the award winning Luvlee Gourmet Ice Cream. Order over the Internet and arrange delivery.

Get all Giddy with Ice Cream

Website
More Melbourne Cup Day Ideas for the Melbourne Cup and Weekend
LOCATION
VENUE
EVENT
COMMENTS
Port Melbourne

Rubira's

Melbourne Cup Day Seafood
Sensational seafood by Rubira's for the ultimate Cup Day dining. Order in advance!
Yarra Valley
Kellybook Winery

Melbourne Cup Wine
Kellybrook have a super Spring selection of wines perfect for your Melbourne Cup Day celebrations. Order online and have them delivered. Giddy Up!
Kellybrook also have Kelly Brothers Ciders and Beers. Get yours ordered today!
Mornington
Luvlee Gournet Ice Cream

Melbourne Cup Ice Cream Treats
Treat the family this Melbourne Cup Weekend with awesome Luvlee Ice Cream Hampers delivered and very well priced to enjoy!
Richmond

Amora Riverwalk

Cup Day Treat
Awesome food from Amora in Richmond. Get takeaway delivered and enjoy Cup Day with the family.
North Wharf

Byblos

Cup Day Takeaway Deliveries
Inspired Lebanese flavours and taste. During Covid the Byblos Kitchen has moved to Collingwood. Get fabulous deliveries on the first Tuesday in November!
Southbank

Hopscotch

Cup Day Gift Voucher
Let's make a bet on the Ponies this Melbourne Cup Day with friends. And have a cool gift idea of a Gift Voucher that you can later share. Hopscotch is a great restaurant in a fabulous location on the Southbank side of the Yarra River.
Southbank

PJ O'Briens

Cup Weekend Gift Voucher
Vouchers could be the currency of bets with friends this Melbourne Cup Day. And PJ's has awesome forward thinking with vouchers available.
Southbank

BearBrass

Melbourne Cup Day Cheer
Bearbrass on the Yarra is a Melbourne favourite. Why not book ahead with a Gift Voucher bet on the ponies with friends. And maybe you can all enjoy the spoils of picking the Cup Winner!
Melbourne

Bourke St Imperial Hotel

Treat the Family for Cup Day
Takeaway Offers from a super Melbourne Hote for Melbourne Cup Day. Available for Pick Up or Delivery.
Southbank

Hophaus

Melbourne Cup Day Gift VoucherCup Day Gift Voucher
The Family will love a Hophaus Gift Voucher to cover the bets for their next visit at this iconic Southbank venue.
Melbourne

Campari House

Cup Day Dining Gift Voucher
This awesome Melbourne venue with 4 floors including a roof top. Voucher your way with bets this Cup Day and use a Gift Voucher for your next visit. Winner!
South Yarra

Temperance Hotel

Melbourne Cup Day Gift Voucher
Did you lose a friendly bet on the Cup and you need to a great gift. Temperance has fabulous dining and drinks that you and your friend can share the spoils. Get a Gift Voucher
Southbank

Ludlow

Cup Day Gift Voucher
Everyone loves Ludlow in Melbourne. Celebrate the Melbourne Cup with a prize of picking the winner. Get a Gift Voucher for the winner.
Melbourne

Turf Bar

Cup Day Gift Voucher
In any normal Cup Day the Turf Sports Bar would be thriving. Support this icon sports hotel. Get the Cup Sweeps Winner a Gift Voucher for their next visit.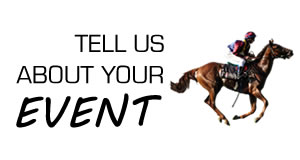 Post Cup Carnival there are more Big Days in Melbourne
Once the Spring Carnival horse racing in Melbourne is over the party people start to think about Christmas, Boxing Day and the Biggest of the Big Days, New Year's Eve. To checkout ideas for Christmas Parties and Christmas Day Lunches see Christmas Day Melbourne!
And with November turning into December that means New Year's Eve is not far away. At NewYearsEve.com.au we have all the best NYE events in Melbourne. See NYE Melbourne!