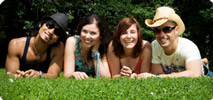 Cup Day is the most important day on the Australian Racing calendar. It is said that Australia built its economy on the back of it's vast land. Throughout the country in most towns around Australia there is still or there used to be a pub and a racecourse. People would work hard during the week, and then at the end of the working week they would unwind by seeing who had the fastest horse followed by a few drinks at the pub. It was part of the culture.
Now, over time, a lot of towns have lost their racecourses but for those that do, the biggest race on any towns calendar is the Cup. There are a few famous ones that have lost a little lustre like, Sydney, Perth, Brisbane and Adelaide Cups etc. But the biggest of them all is the Melbourne Cup and it has got stronger and more famous. Fashion plays a big part with people dressing up for fun and fair. So get with the party, dress to impress, get to the horse races and enjoy.
To help, we have listings of various cup events like cup lunches or dinners or parties for whatever you wish to do around the nation. Enjoy!
Cup Day News

Cup Day lunch and after party updates from restaurants and hotels that have events to get together at and celebrate Cup Day around Australia.
Melbourne Cup Day will be celebrated on Tuesday November 5th 2024 all around Australia. Giddy up!
Horse Races, Fashion and Fun Things to do
Great things to do over the Cup Day, Cup Eve and Weekend of the Melbourne Cup on the First Tuesday in November.
For the best event and accommodation ideas check below.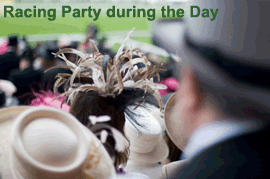 Cup Day, Cup Eve and Weekend - The Melbourne Cup ... It's the race that stops the nation.

Spring Sales with cup day bargains.
Sale suggestions over the Spring period. Spring Racing Specials galore!