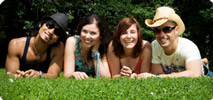 The Melbourne Cup is one of the biggest sporting, cultural and social events on the Australian calendar. It is certainly one of the Big Days of the year. The Cup is held at Flemington racecourse on the North West edge of the City of Melbourne. It is only a short train ride from the city centre direct to Flemington.
The Melbourne Cup is held on the first Tuesday in November. The Spring weather in November can be fabulous, but there have been occasions where it has bucketed down with rain aswell. So it pays to plan for any type of weather. They say Melbourne can have four seasons in one day.
The Flemington racecourse is a grass track and there are sensational grass grounds for viewing, aswell as the fabulous stands and dining facilities. The Melbourne Cup is one of those bucket list must go and see items. The Melbourne Cup tickets are always in high demand and normally sell out every year.
The idea of having a runner in the Melbourne Cup or a winner, is a dream held by a great percentage of Australia's population. Horse racing is a national sport and is in the public eye on most forms of media. So nearly all Australians will have an idea of what the Melbourne Cup is.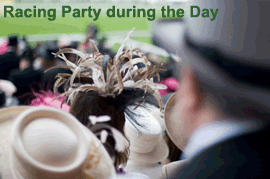 If you are in Melbourne for Cup Day
There is so much going on in the city, docklands and at venues near the Yarra River
Cup Eve parties on the Monday.
Cup Day breakfast events on Tuesday.
Cup Day lunches to see the Melbourne Cup running.
There are plenty of great Melbourne Cup parties and events in Melbourne so check them out